Gossip Girl: Filming Fashion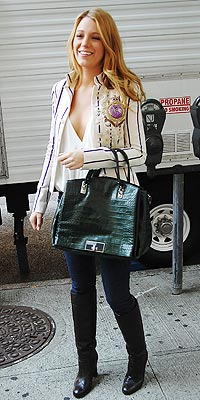 Blake aka Serena on set in a chic Ralph Lauren Collection blazer and Celine bag, with tall riding boots over dark wash jeans.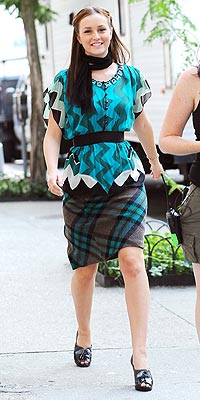 Stylish actress Leighton Meester looks a bit more daring while mixing prints while strolling on the Upper
West
Side of NYC. Wearing: An Anna Sui top
$300 - net-a-porter.com
Picture: taken by my friend C.


Leighton misses a line as the director yells "cut!" on the "Yale" set.