So I'm doing a new thing here, [music] artist of the week- and this week I have to award the title to Solange. She is Beyonce's little sister no more! Her retro inspired sound  and fantastic voice have got thousands of people [including myself] hooked. Solange's album has reached number nine on the Billboard Top 100. After watching the video for her top single, I decided, I was in love at 0:10. But, besides music, Solange has made many fashion statements and set many trends. Here's a look:

In the Big Apple at a CD signing in a tiered and belted mini dress with black furry booties.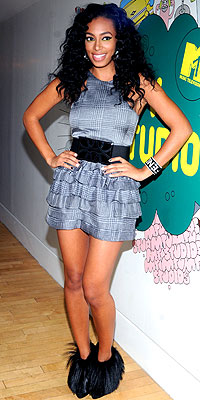 Visting the Late Show With David Letterman in a feathered vest, pink booties, a black and white tee, and Armani jeans.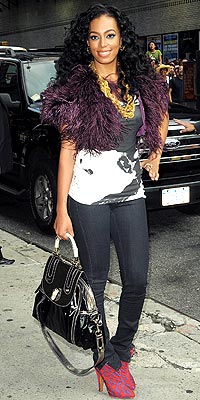 What do you think of Solange?